---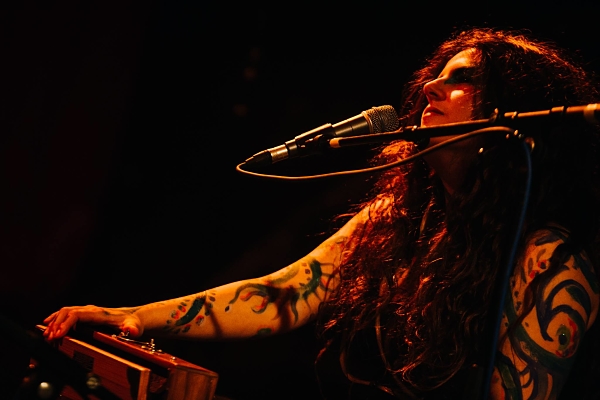 ABOUT
Mirna Attia is a singer, musician, improvisor, composer, producer, performer, dj and voice teacher from the Netherlands. Having her roots in Egypt, she was brought up with music from all over the world. Her fascination for both nature and electronics have brought her on a electro acoustic world music journey in which she explores the acoustic and electronic realm.
Mirna has studied both world music and music technology in the Netherlands at the Conservatory of Utrecht and at the Sibelius Academy in Finland. She graduated in 2019 with her main focus on vocals, improvisation, composition and producing.
Mirna is the initiator of the band Naveya. Naveya is a collaboration of three musicians who are creating psychedelic ambient and tribal dance music. Naveya started in November 2016 and has released 2 albums; Maheya and Duality(double album) and played live at several festivals like Ozora , Dakini and Everness festival since.
---
BEHIND THE DECK
"I have always loved dancing. In my early teens I studied both the pre education of dance at the AHK and music & songwriting at the conservatory of Amsterdam. The competitive side of dance had taken my joy for the dance away and found myself not dancing for a few years until I encountered Ecstatic dance. I have been deeply touched by this. It not only revived my joy in dancing but because of the silence within the dance, the dance itself became my greatest teacher. It's within the arts that we can explore different aspects of life in an abstractive way that we cannot explore in other ways."
– Mirna Attia