---

Naveya is a collaboration of three musicians, connecting their instruments, to the world of electronics, forming a new species of immersive music altogether. Psychedelic Ambient & Tribal music compositions, fused together through electronic and acoustic improvisation.
They are inspired by mystical sounds from the east and driven by ecstatic tribal percussion. All these influences merge in a rich alchemy of sound, moving from stillness to ecstasy.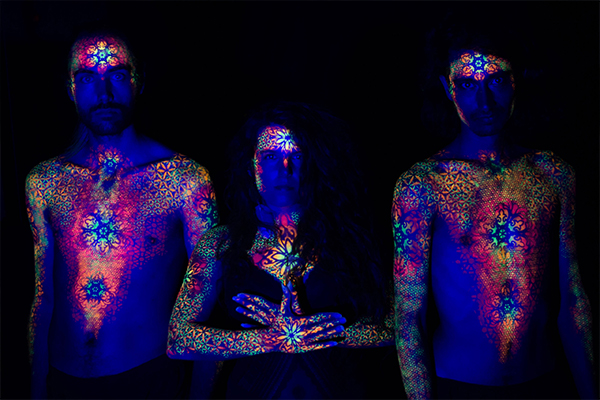 ---
Medicine Music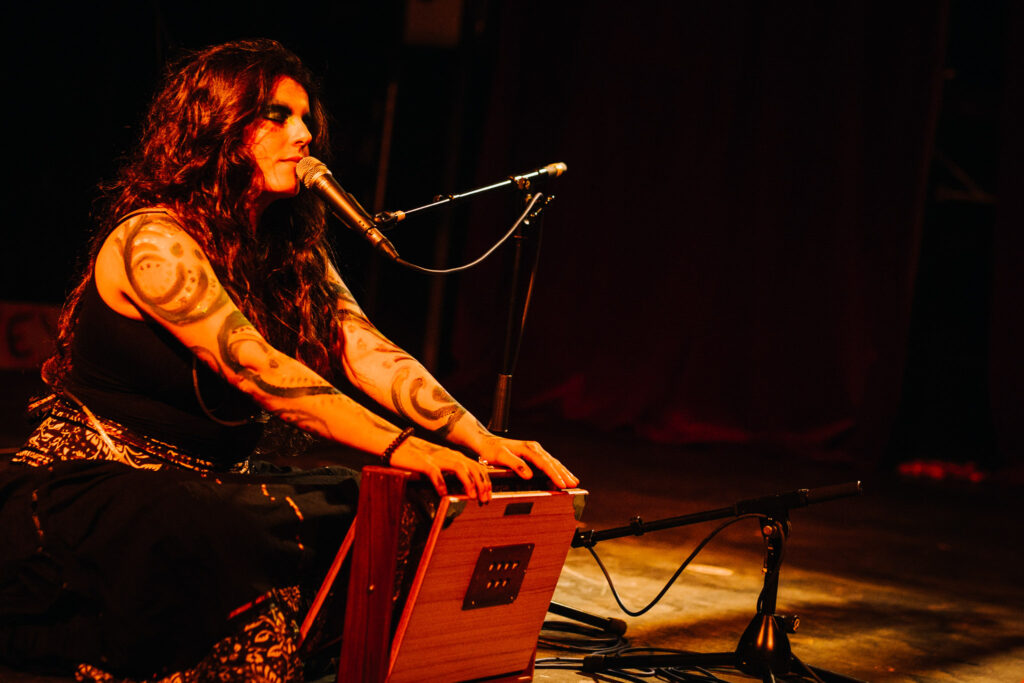 Music from the heart, from the soul, intuitively made to connect you with yourself. Stillness. Movement meditation and the spectrum in-between. 'Mirna's music bringing her vocals, her harmonium rich in overtones and sounds, kalimba's and other instruments to create a grounding and elevating sound painting. Sailing with the waves of sound from Egypt to northern India to the south of Finland back to herself. Musically guiding you to connect to yourself, your body and to others around you.' – Live at IX Cacao Winter Solstice Celebration
---
Sound Design
The technical side of music is fascinating to me. It's like entering a different dimension. Here I can alter acoustic sounds into the way it's existing in my mind. I do a lot of sound design in both my band as in my solo music that you can hear here. I recently made music for the podcast in dutch 'Als de muziek er al is'. Meaning when the music is already there. It's about innovation in music education. Here I edited the already recorded sound, created the intro and outro tune and mixed every episode.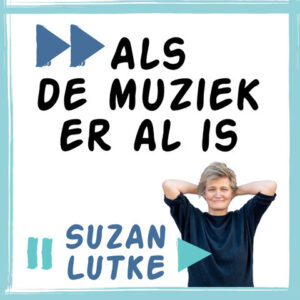 ---
Interactive & Immersive Theatre Performances
'Syandana'
Syandana is an interactive and immersive experience performed in April 2018 in Musiikkitalo Helskini. Mirna's fascination for both technology & music came to fruition in Finland. Here she created an interactive performance where the body painter could influence the sound. She created an interactive paintbrush Using Arduino, Max MSP and Ableton, in which she could map to anything she wanted to change the sound.
'Duality II'
Duality II is an interactive immersive experience performed in February 2019 in Kytopia, Utrecht. It was Mirna's graduation performance and the second album release of Naveya. Here she brought the worlds of dance, circus, dramaturgy, scenography, theatre, visual art, sound design and different styles of music together. Creating Duality II Mirna worked with a team of 27 people. One of the dualities explored in this piece was the thin line of illusion and reality. For this experience she was granted a fund by the organisation musicamaxima.